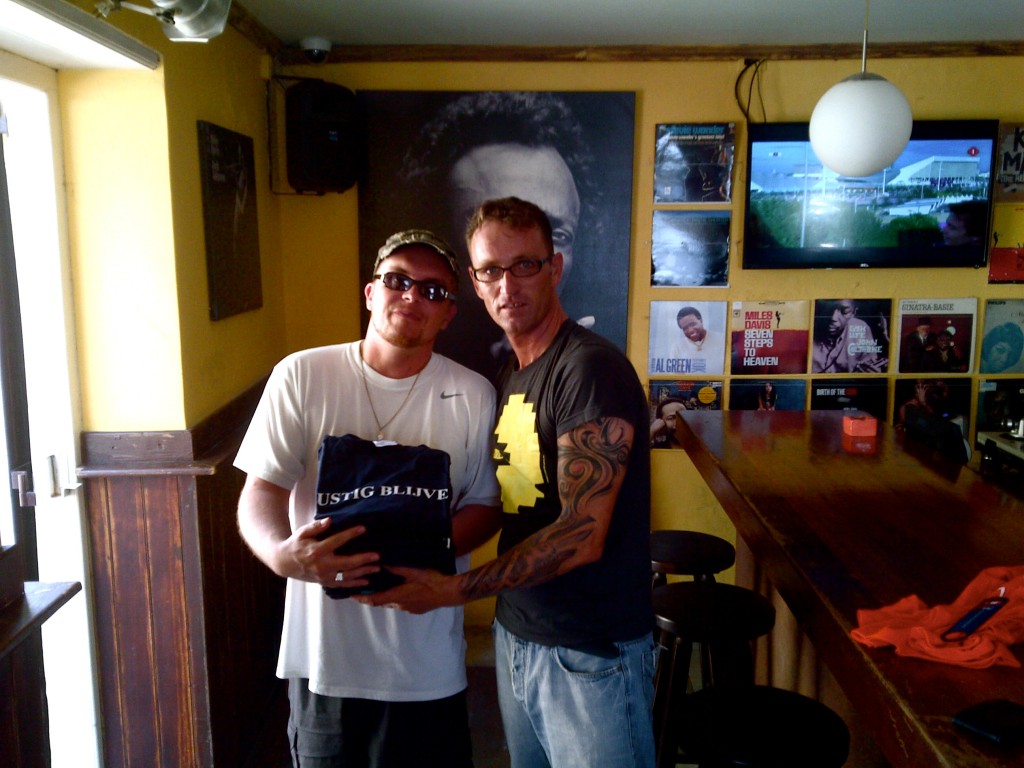 Curacao, Willemstad, Otrobanda – Cafe Miles doneert shirts aan Stichting F.E.L.I.S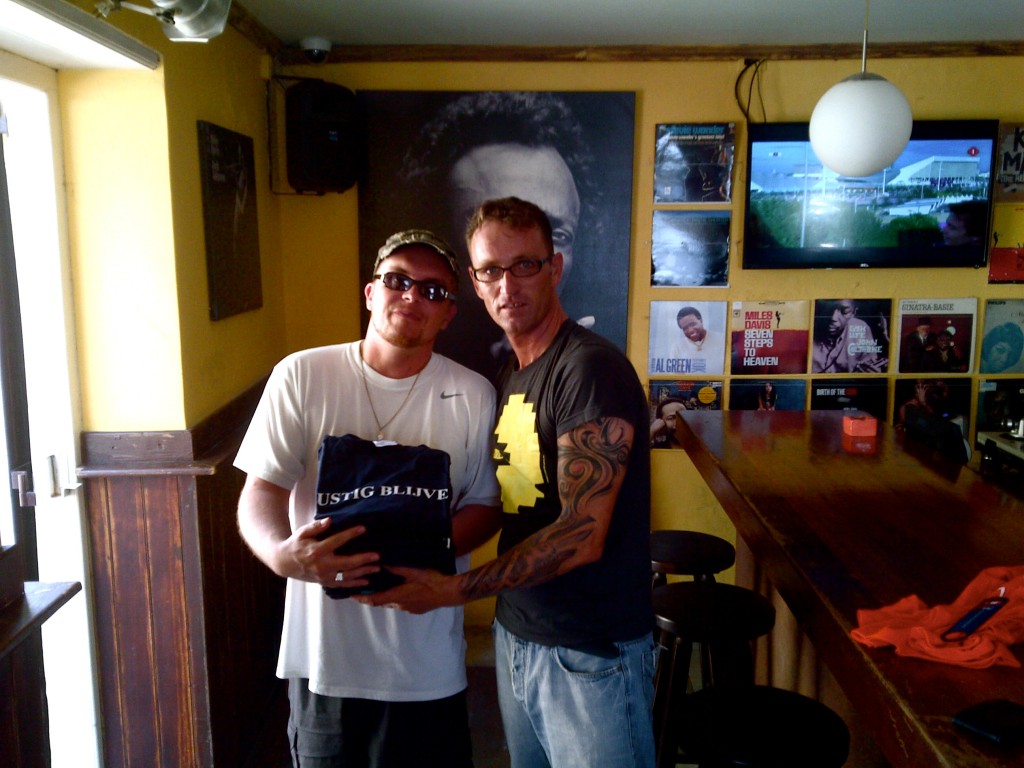 Curacao, Willemstad, Otrobanda – Café Miles donates shirts to Foundation F.E.L.I.SHet in Pietermaai gelegen Jazz Cafe Miles geeft gratis T-shirts aan stichting F.E.L.I.S. 'Het is fantastisch dat verschillende ondernemers op het eiland zo positief reageren en een bijdrage willen leveren aan het welzijn van 'onze' kids'. Ik vertelde over de stichting en eigenaar Rene was gelijk enthousiast!', aldus F.E.L.I.S. ambassadeur Brainpower. Initiatiefneemster Gerda van Petersen vult aan: 'Wat de meeste mensen raakt is het feit dat er aan de ouders/verzorgers van deze kinderen slechts een symbolisch bedrag wordt gevraagd. Het team van begeleiders bestaat stuk voor stuk uit gepassioneerde en toegewijde mensen, die het welzijn van de kinderen hoog in het vaandel hebben. Dagelijks worden de kinderen met liefde en zorg ontvangen en na een voedzame, warme maaltijd te hebben genuttigd, volgen zij een op maat gemaakt programma.'
Voor meer informatie zie www.stgfelis.com. Inititatiefneemster en eigenaresse is Gerda van Petersen Voorzitter is Dhr. John Leito en Dhr. drs G.J.H. Mulder (beter bekend als Brainpower) is ambassadeur.
Op de foto: Brainpower met Rene, eigenaar van Jazz Cafe Miles, die de T-shirts overhandigt.
The Jazz Cafe Miles located in Pietermaai gives free T-shirts to foundation FELIS. "It's fantastic that different entrepreneurs on the island respond so positively and want to contribute to the wellbeing of 'our' kids'. I told about the foundation and owner Rene was immediately enthusiastic! "Said FELIS Ambassador Brainpower. Initiator Gerda Petersen adds: "What most people hits is the fact that the parents / guardians of these children only have to pay a symbolic amount for the after school activities organized by FELIS. The team of supervisors consists each of passionate and dedicated people, the welfare of the children are the most important. Every day the children come to Foundation FELIS after school. After receiving a nutritious, hot meal they follow a tailor-made program. "
In the photo: Brainpower with Rene, owner of Miles Jazz Cafe, which t-shirts hands.