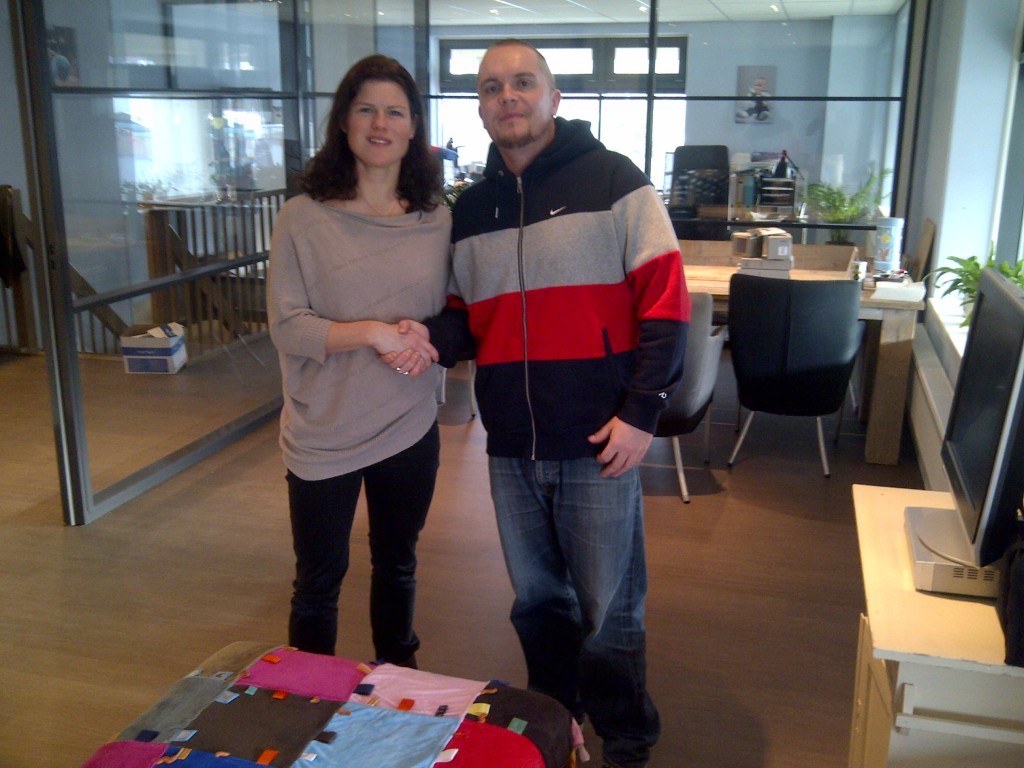 Curacao, Willemstad, 20 maart 2012
Het Nederlandse bedrijf Snoozebaby zal een aantal van hun producten gratis aan Multifunctioneel Centrum Stichting F.E.L.I.S te Otrobanda geven. Na een gesprek met F.E.L.I.S ambassadeur en project manager drs G.J.H. Mulder (beter bekend als de Nederlandse artiest Brainpower) heeft de directie dit besloten.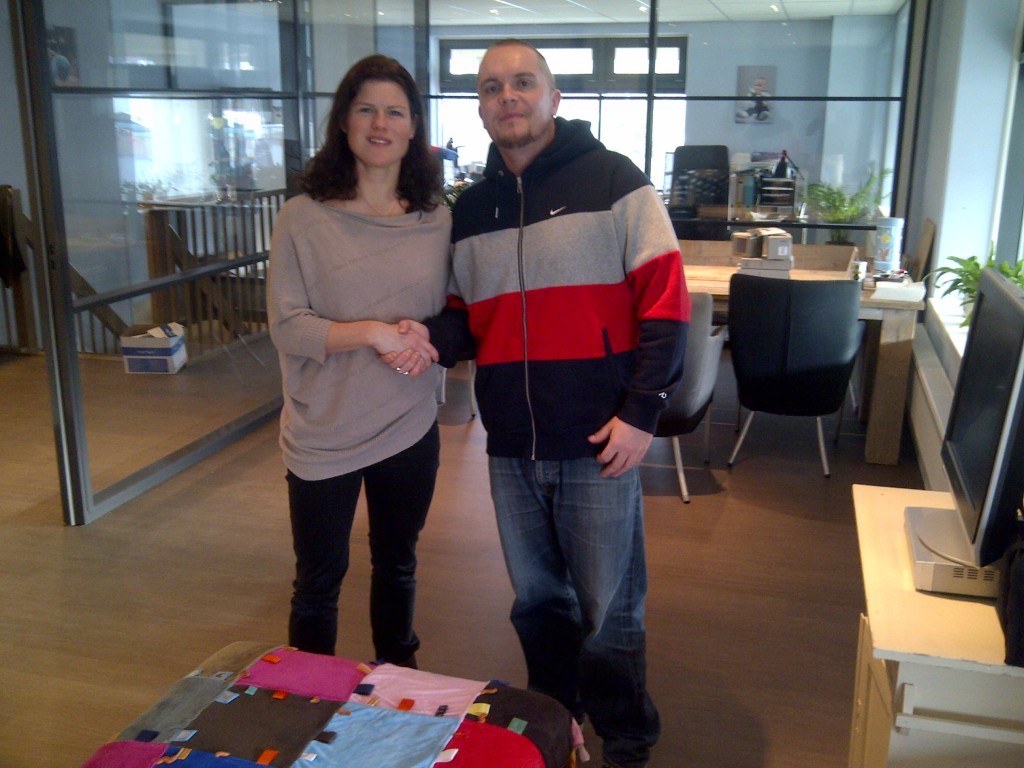 Curacao, Willemstad, March 20, 2012
The Dutch company Snoozebaby will give some of their products for free to Multifunctional Centre Foundation FELIS. After a conversation with FELIS ambassador and project manager drs GJH Mulder (better known as the Dutch artist Brainpower), the management has decided this.Eigenaresse en moeder van 3 kinderen Marleen Rameckers : 'Onze producten bieden comfort en rust. We exporteren naar 30 landen dus het is iets dat universeel is. We staan helemaal achter het pedagogisch werkplan van Stichting F.E.L.I.S. en vinden het erg fijn om op deze wijze iets te kunnen betekenen voor de kinderen op het mooie eiland Curacao'
Sichting FELIS aan de Witteweg 44 te Otrobanda is een initiatief van de in Curacao geboren Gerda van Petersen, Brainpower's partner.Owner and mother of 3 children Marleen Rameckers: "Our products offer comfort and tranquility. We export to 30 countries so it is something that is universal. We fully support the pedagogical work of Foundation FELIS and love to be able to do something for the kids on the beautiful island of Curacao "
Sichting FELIS to Witteweg 44, Otrobanda is an initiative of the Curacao born Gerda Petersen, Brainpower's partner.